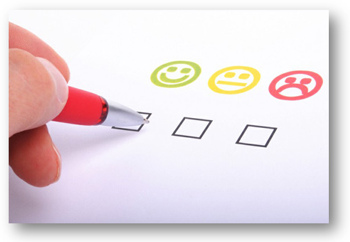 We care very much about our clients' satisfaction. Therefore, your opinion is important and valuable for us. You are welcome to approach us with suggestions and comments at any time.
Below you can find some of our clients' comments:
 "We chose Martina Maul as our tax consultant as we were looking for somebody to advise us both in German and English. For us, the following criteria are also important: very good availability, high reliability, and the fact that she takes time to explain important contexts in a personal consultation. She performed all aspects to our full satisfaction."
Margarete H., Business Economist (VWA), April 14, 2017

"Martina Maul was recommended to me by a friend. I got an appointment very quickly, even outside regular office hours, which made me very happy, as I travel quite a lot. The consultation was good and interesting, Martina Maul took my needs and requirements into account, asked precise questions, and proposed very interesting solutions. I learned a lot. All in all, it was quite a quick and efficient business. In the end, the refund was also very good. I particularly liked Martina Maul's openness, friendliness, and authenticity, but also the simplicity of her explanations in a subject area that I am not familiar with. Martina Maul listens to her clients, asks sensible questions, and has great ideas regarding what is the best thing to do."
Katharina B., Business Consultant, April 24, 2017

"Martina Maul is a very competent tax consultant, who works very quickly, gives good advice, and explains what possibilities there are. I feel very comfortable about trusting her with my tax representation and am very happy with her service and her commitment."
Katja G., Civil Servant, May 22, 2017

"Friendly and very fast work on my income tax return. Am entirely happy!!!!
Ms. Maul is a very competent, friendly, and dynamic tax consultant who uses not only her mind, but also her heart. Working with her helped me get rid of the stomach ache this unpleasant subject hat given me. I can highly recommend her!
I am one of these people who have real difficulties with their income tax returns. With her warm but also dynamic attitude, Ms. Maul managed to help me lose my dread of handling the forms. I have finally stopped worrying as I feel I am in good hands. Working on my documents didn't take long at all – apart from that, I have never had such a high refund before. A massive THANK YOU to Ms. Maul!
Evangelia Takidou, June 27, 2017